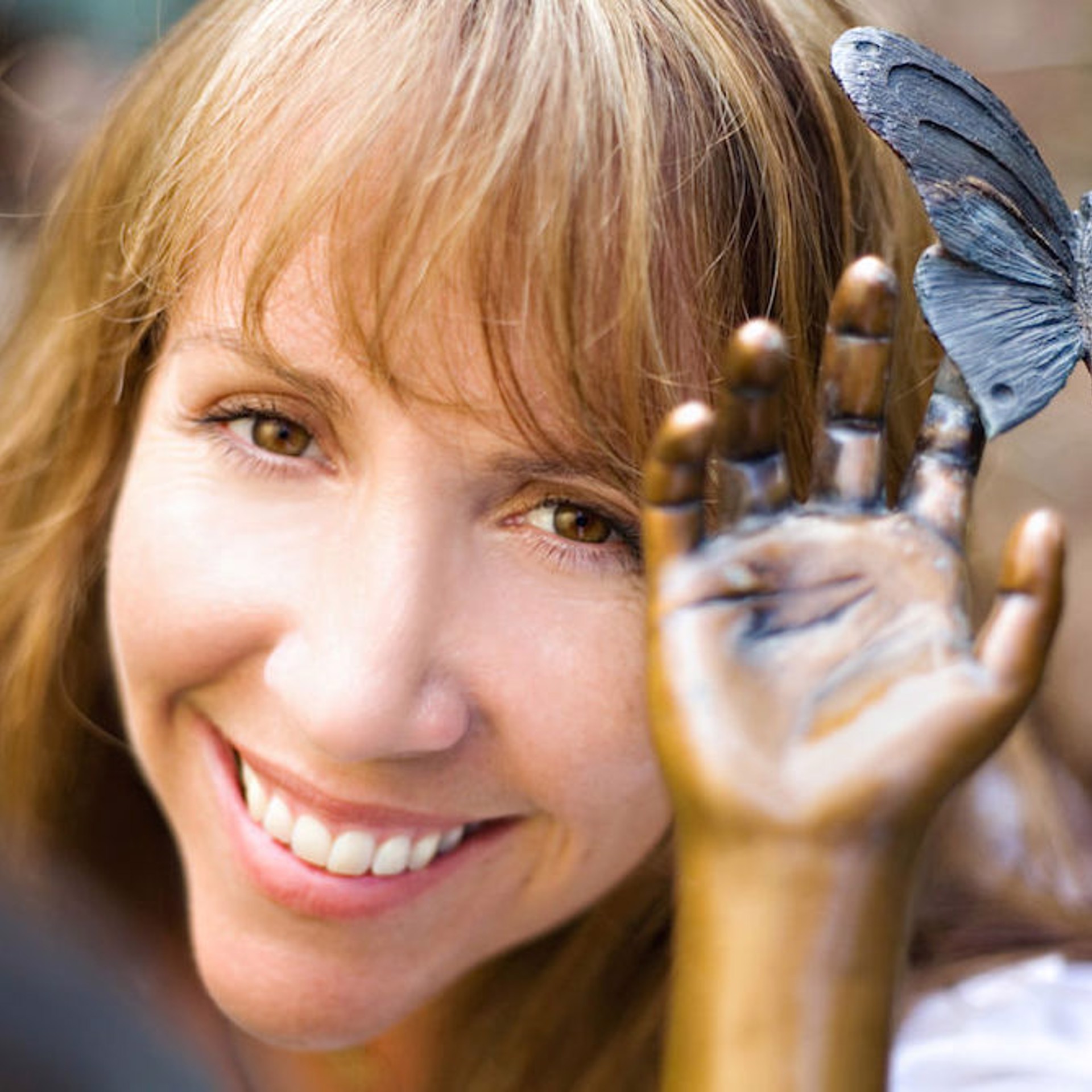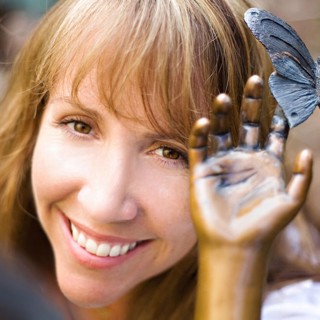 Christine Turnbull has been surrounded and inspired by art her entire life. As a child roaming museums and galleries on rainy days in Seattle, she was always enraptured by the story behind the creation. Christine's love of nature and all things mysterious led her to begin experimenting with a myriad of materials 23 years ago, after the birth of her first son. She and her husband, Steve (also a sculptor), moved to Maui for a life of adventure and art.
Christine Turnbull's education started at Western Washington University and Seattle Culinary Arts College, where she thrived in theater and also became a chef. After arriving on Maui, she changed direction and was inspired by her husband and uncle's work in sculpture. After studying under the tutelage of artist Anna Good, Christine dedicated her efforts to learning the art of sculpting figurative realism through books, videos, seminars, intensive anatomy courses and basic trial and error. Her expression in clay came naturally with her keen eye for design, finding freedom and ease in creating life-size portraiture.
"My intention while creating art is to capture the moment of an emotion, thought or movement that has meaning. At this time in my life, I have been growing and changing as an artist and finding new satisfaction and desire in creating sculpture that is inspired by nature or tells a story with mixed media. I find an object like a feather or a part of a clock and wrap a story around it. It's a journey we all get to experience together when viewing the work. This is what drives me as an artist, it takes you away from the outside world and quiets the mind. I hope to create a calmness or bring forth an inspiration to the viewer." ~ Christine Turnbull
Christine Turnbull's public work can be seen at the Witte Museum and the DoSeum Museum in San Antonio, Texas. She was selected to create a bust of King Kamehameha III in Lahaina, Maui, and also has bronze sculptures on display with the Imua Family services in Kahului, Maui. Her work is also featured at the Will Smith Zoo School in San Antonio, Texas, the Charlie Naylor Recovery Center in Portland, Oregon, and several private commissions throughout the United States. She has juried several art venues including the 37th annual Na Mele O Song and Art competition, Hui No'eau Visual Art's Center's public exhibitions, and served on the Board of Directors for several years at the Maui Arts and Cultural Center for Art Maui. Christine Turnbull resides on the island of Maui with her family and runs their own gallery studio in Kahakuloa.
Read More