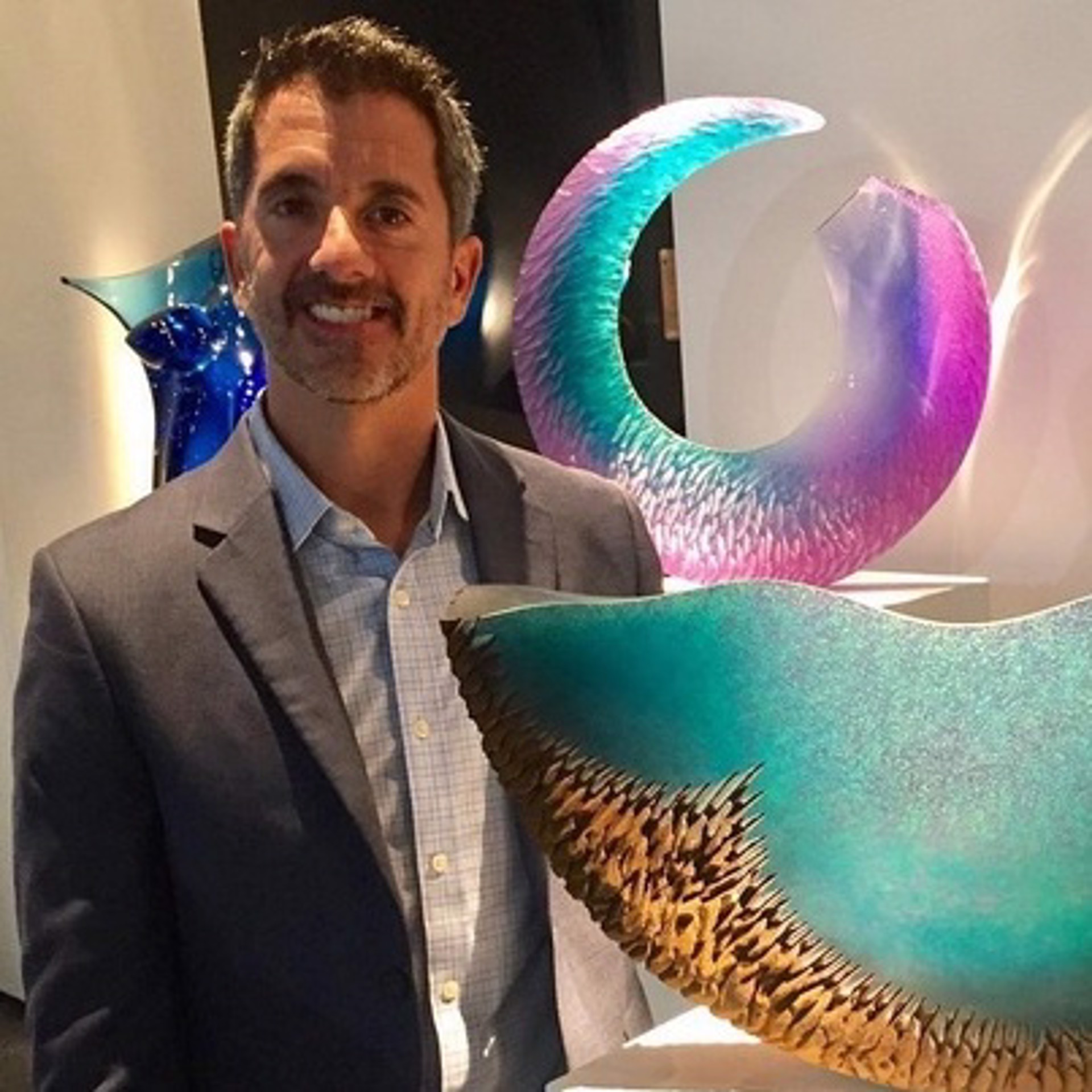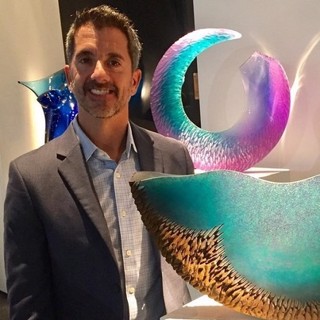 Award-winning artist Alex Gabriel Bernstein presents a bold and refreshing exploration of visual form and storytelling. His cast, carved and polished glass sculptures provide the viewer with intimate narrative landscapes, drawn from light, form and color. Alex explores ideas about the passage of time and the processes of creation and transformation. As a result, many of his pieces evoke images of flowing water, ice crystals, mountain peaks and jagged canyons – all structures that seem solid and unyielding but are actually in constant flux. The work reflects his sense of exploration: an exquisitely cut geometric crystal sculpture set against a brutal, rusted steel backdrop, volcanic bursts of cut glass spewing from a steel-encrusted base, layers of transparent color intermingling with ambient light.
Alex grew up in a creative environment with access to many of the artists of the American studio glass movement. As the child of two established glass artists, William and Katherine Bernstein, the beautiful surroundings of the Blue Ridge Mountains in Western North Carolina where they lived played an almost equal part in his inspired upbringing, as did the breadth of teachers around him. He later studied psychology at the University of North Carolina in Asheville and worked at a children's psychiatric hospital before making the decision to pursue his artistic endeavors full time. He received a Master of Fine Arts from the Rochester Institute of Technology's School for American Crafts and went on to teach at several renowned art institutes. In 2007, Bernstein set up his studio and focused on creating his own work full-time.
Bernstein's work is included in numerous collections, including those of the Corning Museum of Glass, the Glasmuseum Frauenau in Germany, the Mellon Financial Corporation, the Museum of Fine Arts in Boston, and the Palm Springs Art Museum.
Read More