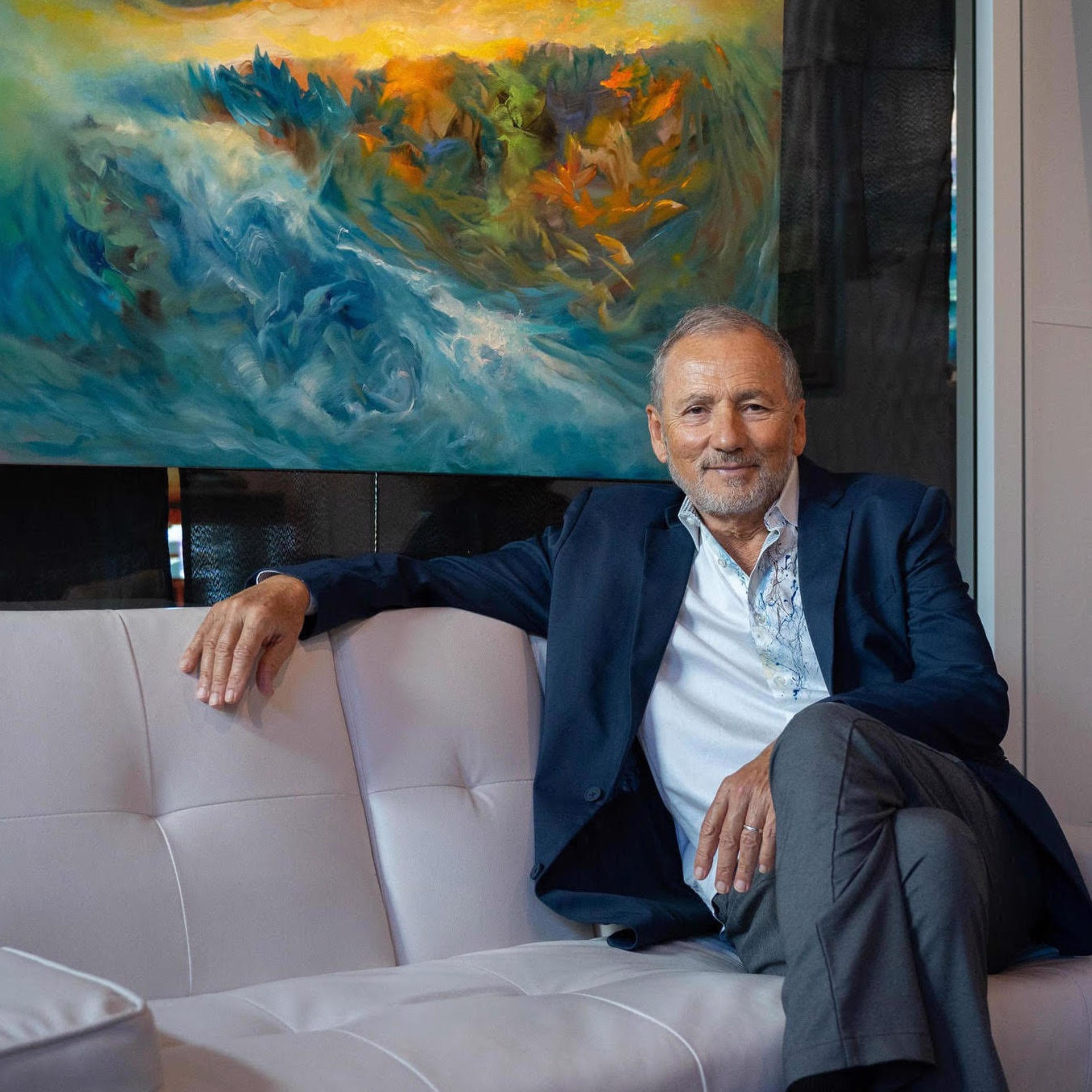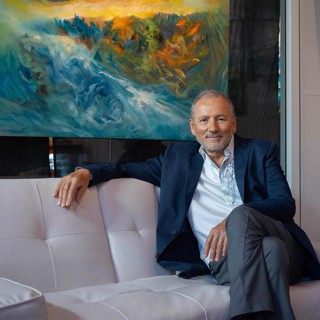 Dario Campanile's artistic journey began in Rome, Italy, where he expressed an affinity for art as a young boy. At age 14, Dario Campanile was bedridden with a kidney ailment for three months, and his father gave him a set of oil paints to cheer him up. Dario Campanile painted his first still life in just a few days. Once Dario Campanile had mastered the tools as a self-taught artist, he was off on a free-spirited ride, secure in the knowledge that his natural gifts and instincts would take him into exciting new realms. Life-changing meetings with Salvador Dali (who called him the "Roman Master") and De Chirico greatly influenced Campanile's work as a painter.
In 1986, Dario Campanile was commissioned to re-design and create a new logo for famed Paramount Pictures. In 2005, Dario Campanile was invited to participate on a project called "Missing Peace". Dario Campanile met the Dali Lama at his home in India, where he posed for a portrait exhibited in the project.
After decades of painting realism and surrealism, Dario Campanile's work has evolved into abstract expressionism, which is now the artist's main focus and passion.
"Working in abstract for me is the most direct and pure form of artistic expression coming from my unconscious. The challenge is to be able to trust and surrender and allow the channel of creativity to come through me, like an open vessel. This process most of the time is very daring because I want to make sure that the pure essence of child-like energy comes through the body and mind of the adult. My main goal is to be able to express my true soul and continue my journey by taking risks and always allowing myself to explore new visions." - Dario Campanile
After 60 years of artistic expression, Dario Campanile is unceasingly inspired by the world's limitless beauty. Dario Campanile's amazing journey continues!
Read More