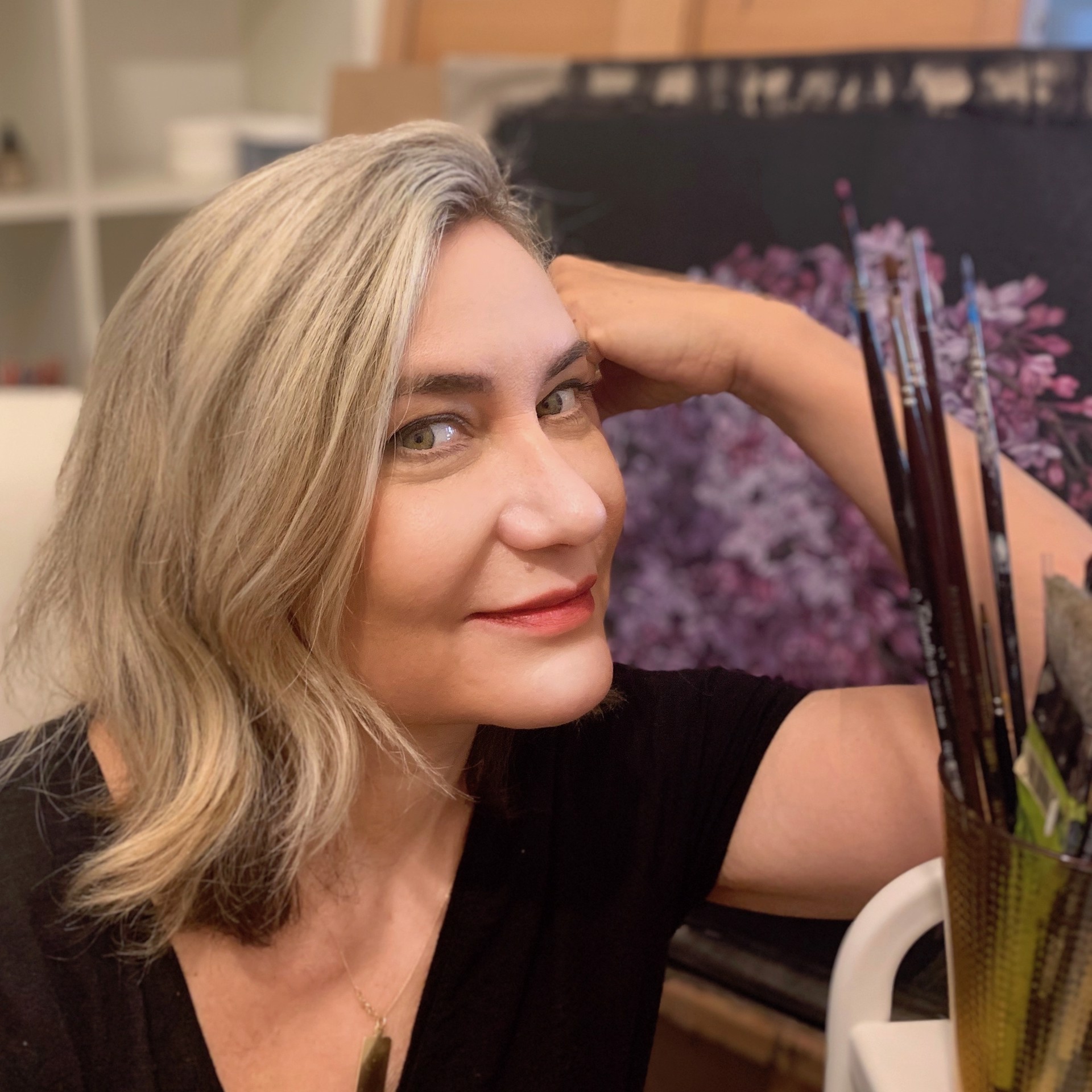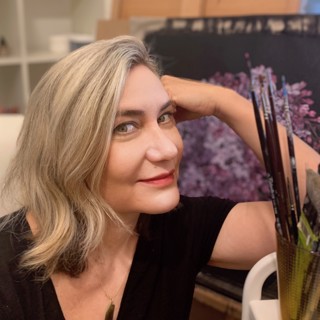 Oscar Wilde once said, "Every portrait that is painted with feeling is portrait of the artist, not the sitter". These words certainly ring true for Russian master, Larissa Morais. Her lush, intoxicating paintings capture the true beauty and essence of her vast and varied subject matter.
Larissa was born and raised in Moscow, and has been painting since she was in high school. However, her first love was not the brush, but the keys of a piano. (The replacement of a music teacher redirected her attention to the world of art). While assisting her sister with an art project one afternoon, a new passion for painting was sparked...she had stumbled upon her destiny.
Larissa Morais graduated with a BFA from the Moscow Theatrical Arts Institute, and attended the Graduate School of Restoration and Conservation, restoring 15th and 16th-century masterpieces. During this pivotal time in her training, she learned that "when you restore a painting, you can paint your own strokes into history".
Larissa Morais is inspired and influenced by the world around her. Her brushstrokes create such a realistic impression that many viewers first believe they are looking at a photograph. One of her many unique gifts is the ability to present her subjects in a way not usually seen or appreciated. The human figure is a favorite, with an attention to physical detail balanced with an amazing ability to capture the emotions and inner character of her subjects. These men and women are often intimately poised and positioned...at the same time exquisitely beautiful, yet vulnerability and real.
Larissa Morais' paintings are first conceived from a sketch, and later painted onto a large black canvas. Her delicate technique utilizes very thin layers of oil paint that are juxtaposed with the black background for shadowing - capturing every detail. Larissa says the painting "is all there, she just uncovers it". Her favorite painting is always the one she is working on in the moment, and she describes parting with a painting as "bittersweet, but always validating". Lahaina Galleries is proud to represent this phenomenal, world-class talent.
Read More