Ronaldo Macedo - Surf, Fish, Paint!
4/18/2020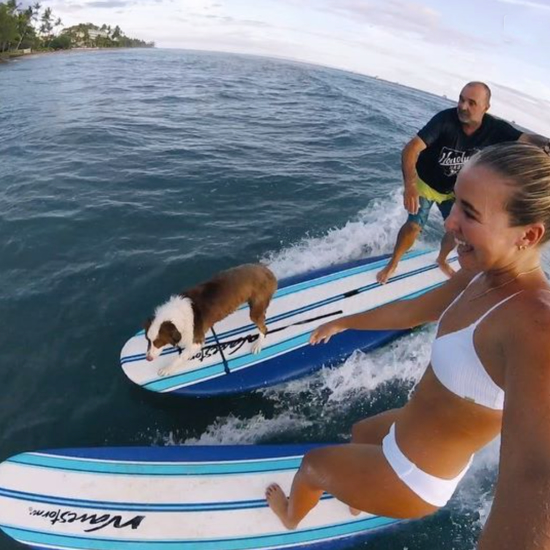 Ronaldo & Summer Macedo surfing together with Miley, their dog hanging ten!
How am I doing? Kinda the same. I have worked by myself most of my painting life. I take time to enjoy the ocean, and harvest a little food when I am lucky. I haven't painted outside much in these last 3 weeks, because I know the patrolling cops will tell me to "beat it."
Maui is more beautiful than ever. Natives say that this is how it used to be, sleepy and empty. The surf line up though is still crowded! Without work and school, the locals are free to hit the surf. We are currently allowed to surf, fish and walk our dogs. This morning I walked the dog at shark pit beach. Then I surfed with my daughter right in front of our house.
I am currently at the studio, painting away. Knowing that the galleries are closed, it's hard but I keep painting. I have been catching up on commissions, just finished one along with a study for another. I have been painting subjects that I really enjoy.
I am so attracted to painting our little Harbor here, I have 3 in the studio so far.
The Macedo family is doing well. The kids just surf the days away. Macedo Mom works from home for a financial advisory firm. She is not surfing much! In the evenings, we watch the Sunset, and eat fresh fish that I catch from our boat or from spearfishing. I think we will be ok on the food side of things. :) As for things like toilet paper, we gotta barter. ha ha!
I gotta say, that's the one the good things of being self employed is hopping on the boat when the creativity is not flowing. You can't force it and the Papios are biting!
That's all from the Macedo Ohana, I look forward to greeting you all at the galleries sometime soon.
With much Aloha, Ronaldo.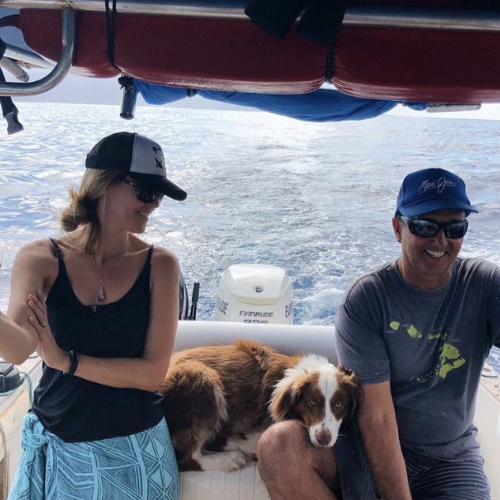 The Macedo's on their boat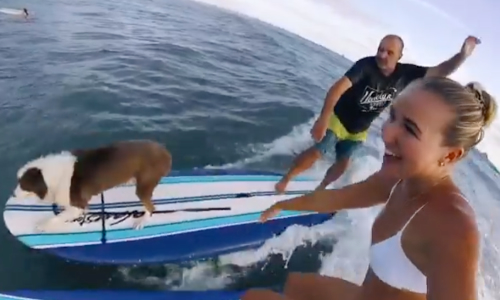 Surf City, here we come!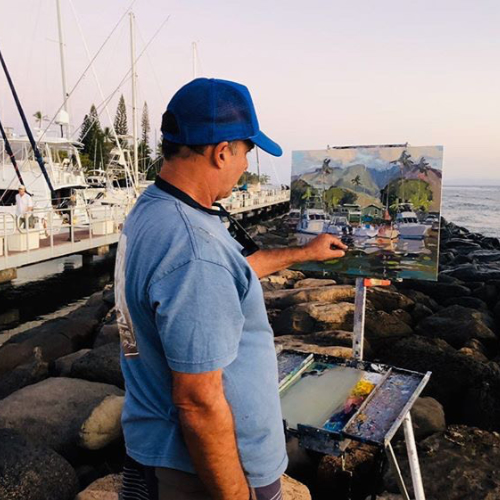 Ronaldo painting at the Lahaina Harbor
To see Ronaldo Macedo's available works:
CLICK HERE